The following web sites belong to friends and/or breeders we have done or would like to do business with. They all have been helpful to our program in one way or another. So, please visit these sites for quality Texas Longhorn Cattle or additional information on this majestic and historic breed. Thanks for visiting!

7 Bar Longhorns - Aubrey, TX. Davis is doing it right, he is utilizing Artificial Insemination and Embryo Transfer with top genetic to breed better Texas Longhorn Cattle.

Arrowhead Cattle Company - Waurika, OK. Largest longhorn link page on the web.

Broken Wagon Cattle Company - Sandy, UT.

Cedar Creek Cattle Co. - Although Rick and Bill do not have a site anymore, I want to thank them for all their help and quality cattle.

C & W Ranch - Lampasas, TX.


C J Longhorns - Pulaski, TN.

Diamondback Ranch - Paskenta, CA. Justin is very helpful and has an eye for detail. Very nice Longhorns.

Diamond H Cattle Co. - Shiner, TX.
DNA Longhorn Ranch - Crawford,TX.
El Coyote - Kingsville, TX.

Flowers Family Ranch - Beaumont, TX.

F Bar Longhorns - Oakalla, TX.

I'M A TELLIN' U LONGHORN RANCH - Richland, TX.

JBR Longhorns - Home, KS. Home of Wyoming Warpaint.

K and T Longhorns - Rusk, TX. Kevin and Teresa are starting to utilize AI., They are doing it right!
K and R Cattle Co. - Bryan, TX. Kenn and Robbin have a true passion for these majestic cattle.

Krazy K Longhorns - Hallettsville, TX.
Lonesome Pines Ranch - Smithville, TX. John and Christy Randolph, True ambassadors of the Longhorn Industry.
Mosser Longhorns - Midway, TX. Home of Feisty Lee Jr. 7 time Horn Showcase Champion. Herd dispersal sale 8-16,17-2013 Thank you Rex.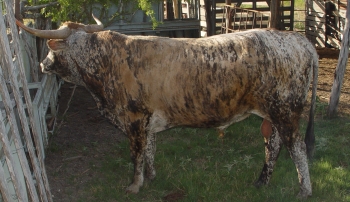 Mountain Creek Longhorns - Saint Jo, TX. Purchased Awesome Viagra semen from Butch and Kelly Geurin. Trustworthy, Helpful.
Shamrock Valley Ranch - Lapeer, MI.
Star Creek Ranch - Somerville, TX. Very nice longhorn program, utilizing A.I. and Embryo transfer. Lots of beautiful grulla cattle.
Sidewinder Cattle Co. - Cantonment, FL. Nice Butler & Butler blended herds.
Texas Perfection Land & Longhorn Cattle - Moved to KENTUCKY in the spring of 2013.

Widespread Ranch - Lowell, MI. It was a pleasure getting to know Tom at the Legacy Sale IV. You need to see some of these cattle!


OTHER LINKS

Mid States Ranch Horses, LLC. - Teaching natural horsemanship methods proven to create safe and willing horses.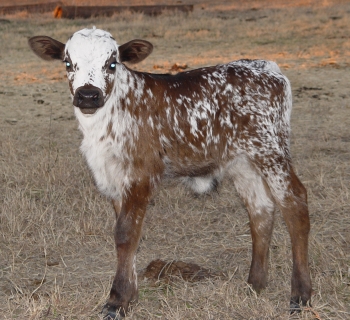 Chisholm Cattle Co. - Excellent source for Wagyu beef, cattle and information.
Bovine Elite, Inc. - Received A.I & Palpation certification, also get supplies from them.
Texas Longhorn Breeders Association of America (TLBAA) - Lifetime members since 2002.
Longhorn Max - The software we use, makes keeping records much easier.
South Texas Longhorn Association - STLA member.
Listed on: link directory

AMRAY - Free Web Directory

Buy Sell Cows